Welcome to the Quantum Owners Club
Details

Written by

Steve Kodź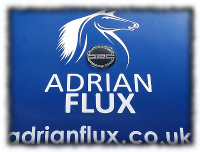 Details about the new club insurance scheme in association with Adrian Flux are available to members by logging into this site.
Details

Written by

Steve Kodź
We have seen the following news from Mark Burley at Quantum Cars via his Facebook page.
Details

Written by

QOC Web Officer

Quantum Owners Club (QOC) is a club for people who own or have an interest in Quantum Cars, which are a type of Kit car produced by Quantum Sports Cars. The club was formed in early 1990 by Peter Crawford,
Details

Written by

Mike Ballance
If you want to sumbit an article for inclusion please contact the QM editor Mike Ballance.  The FINAL copy dates are listed below. Please send your material well before these dates!
Details

Written by

Vince Orme
QUANTUM OWNERS CLUB
SATURDAY OCTOBER 29TH 2016
In conjunction with Carlton & District motor club .
For the eleventh year Quantum owners club members are invited to a practise day at
Curborough sprint course nr Lichfield Staffs
Details

Written by

Steve Kodź
This article has been supplied to the QOC by club member, Vince Orme, and is posted here as may be of interest to QOC members. This is an event being run by the Carlton & District Motor Club, who run the popular Curborough Sprint event that QOC members haave attended in good numbers for many years.
Details

Written by

Steve Kodź
The QOC Tour for 2016 will be on the Cornwall and Devon area. We have a limited number of rooms available at the Cheesewring Farm, but other local hotels may be available, or onsite camping. The dates will be from Saturday 4th June 2016 to Saturday 11th June.
Details

Written by

Steve Kodź
QMOPS woud be struggling to fund this project, without the help and discounts from the following suppliers.